JACQUELINE DRESS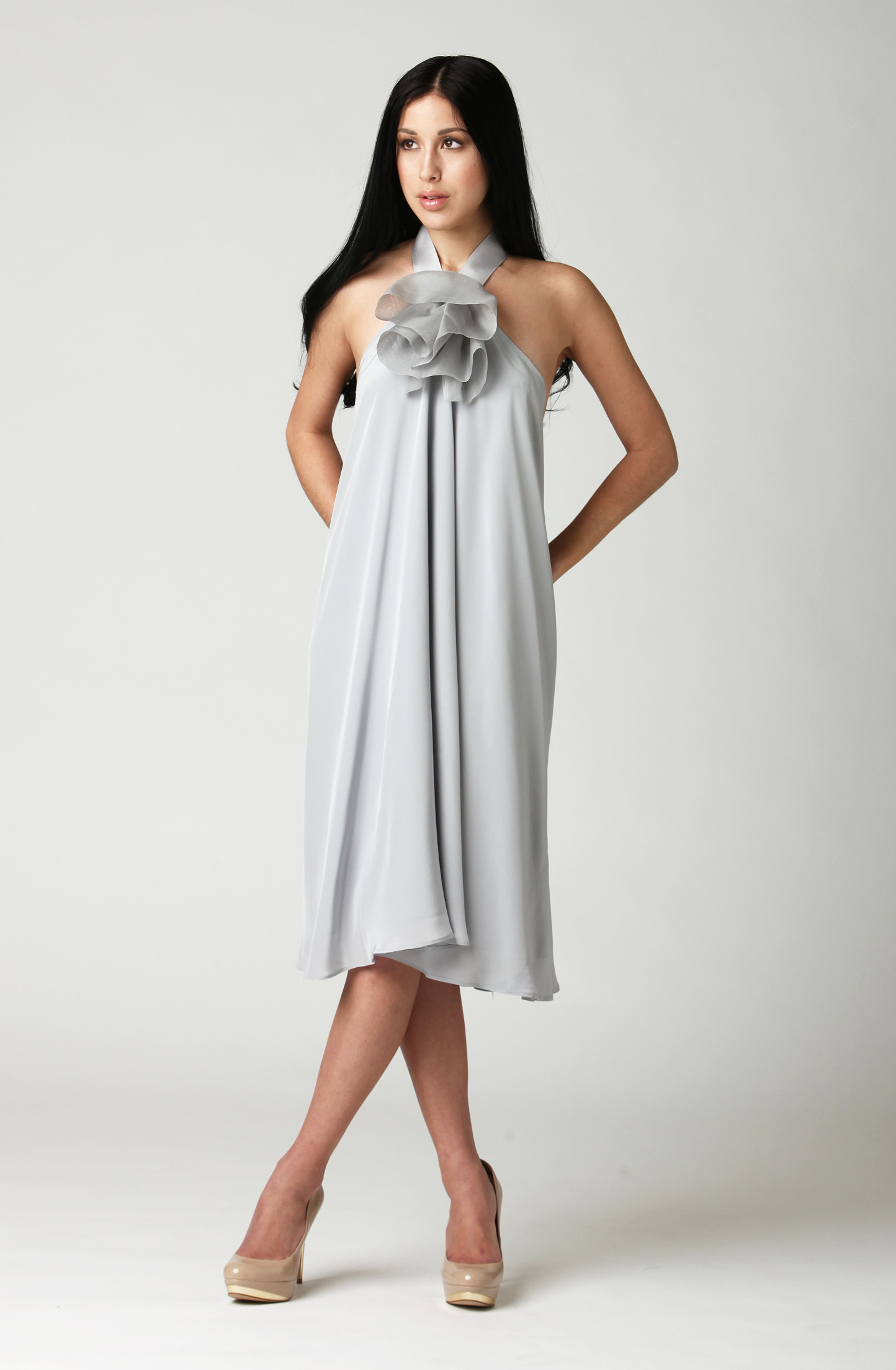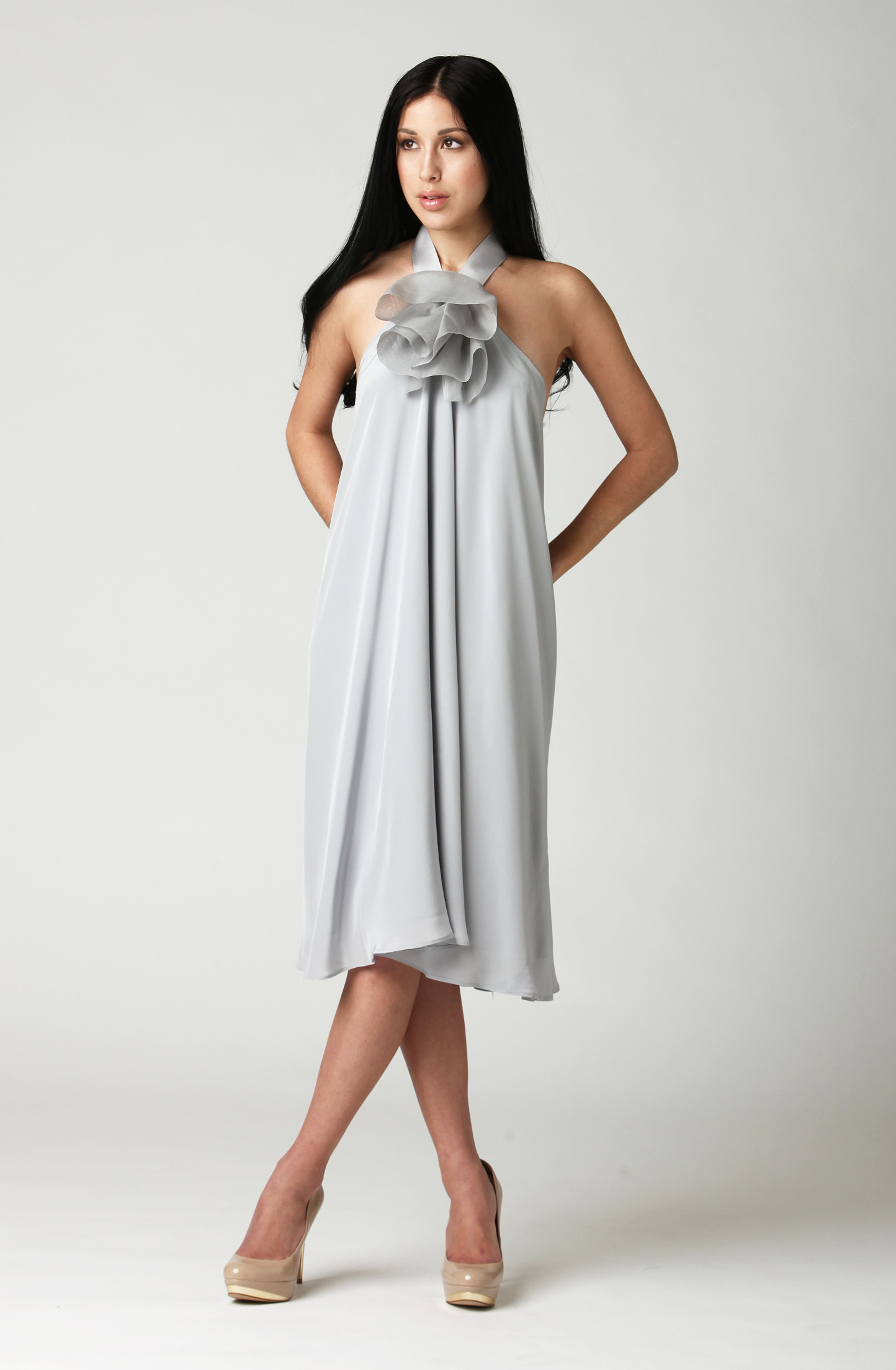 JACQUELINE DRESS
The 'Jacqueline' has been a part of the Dolly Pearl collection since the very beginning. This is a true example of the lasting power of good design. This classic halter dress is high in the front, and cut low in the back. Its a signature cut because it works on every body type, is flattering, and just so easy to wear. The beautiful hand sewn ruffle adds a beautiful touch of femininity. Shown in Grey.
Availability: This garment is made to order, and ships in 3-5 weeks!
MATERIALS
This garment is 100% silk. The dress material is silk crepe, and the lining is a lightweight silk. The hand sewn silk ruffle at the collar/neck is silk organza.
SIZE & FIT
This dress is designed with a half circle cut pattern. This means it's extra flowy, and made to have plenty of room in the hips and waist. The dress has a hook & eye closure at the neck. The cocktail length version of this design measures approximately 36" from the tip of the shoulder to the hem. Need to add a few inches? Shoot us a message for some additional length pricing options.
• Need help picking a size? Check out our size guide HERE. Still have a question about sizing? We're here to help. Ask a question HERE.
SHIPPING & RETURN POLICY
Your Dolly Pearl garment will ship in 3-5 weeks! During the production time, it is cut, sewn, detailed, and packed up for you locally in New York.
Once your garment arrives, we hope it will be your most cherished piece in your closet. Our return policy allows return for store credit or exchange for another size. Fill out our contact form to begin the process. For more information on our return policy, click HERE.